[Front Page] [Replay Database] [File Server] [Danmakufu] [All Projects] [Settings]
Danmakufu ph3 Remake
Reuse your existing scripts in a 100% compatible STG Engine!
What is this:
This project aims to recreate Touhou Danmakufu ph3! The goal is to be 100% compatible with scripts written for ph3 and also add a new Danmakufu-Style scripting language that addresses all the flaws of the original, is easier to use and more powerful.
What is danmakufu? https://en.touhouwiki.net/wiki/Touhou_Danmakufu

Download:
http://file.lunarcast.net/danmaku/latest.zip
Please note that this is a work in progress and it might not be feature complete, visit the Discord Server to find out about updates and new additions!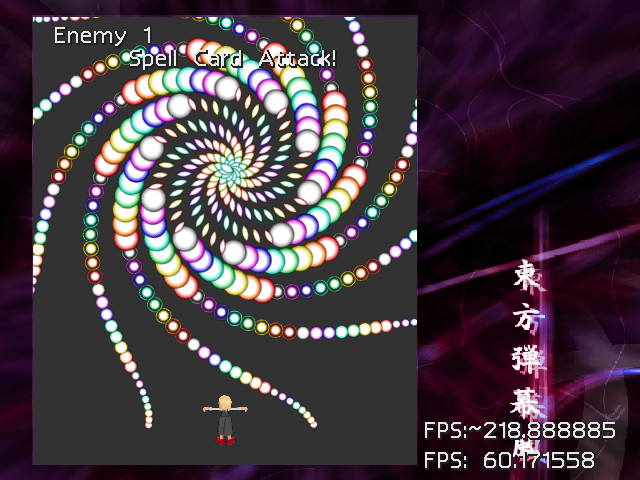 Utilises the ShimAPI Compatibility Engine