[Front Page] [Replay Database] [File Server] [Danmakufu] [All Projects] [Settings]
Danmakufu ph3 Remake
Reuse your existing scripts in a 100% compatible STG Engine!
What is this:
This project aims to recreate Touhou Danmakufu ph3! The goal is to be 100% compatible with scripts written for ph3 and also add a new Danmakufu-Style scripting language that addresses all the flaws of the original, is easier to use and more powerful.
What is danmakufu? https://en.touhouwiki.net/wiki/Touhou_Danmakufu

Download:
http://file.lunarcast.net/danmaku/latest.zip
Implemented Function List
http://lunarcast.net/ph3/implemented.php
Please note that this is a work in progress and it might not be feature complete, visit the Discord Server and check out the function list to find out about updates and new additions!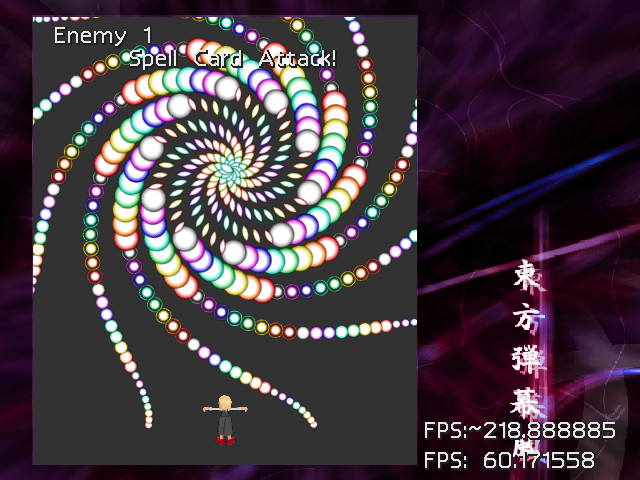 Utilises the ShimAPI Compatibility Engine